From home security to complete Smart Home electro-thermo integration, STS provides the latest technology to ensure your home is protected 24/7.
Convenient, intelligent security. STS systems deliver the utmost in convenience and intelligence, and are backed by unparalleled reliability. These systems collect information from door, window, motion and other sensors located in your home and communicate unusual occurrences to a monitoring station which immediately calls for help.

The best equipment maintained at a high level is still only as good as the response you get in an emergency. Highly trained professionals at the monitoring facility are ready to respond 24 hours a day, 356 days a year. During an emergency the encrypted system will automatically alert our central station via secured bi-directional radio. There, security operators will analyze this information and call for police, fire fighters, or personal assistance.

To be certain you are getting the level of security you need, we join you in a careful survey of your home. Once the system has been installed, you may be eligible for an insurance discount.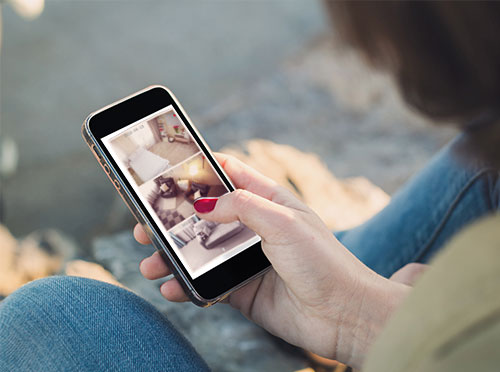 Our automated graphic touchscreen systems integrate voice commands, video viewing and high-resolution recording. They can also control other linked devices around your home such as thermostat, locks, lights and window shades to make securing and controlling your home a snap.
Click
HERE
to learn more about our latest Smart Home Technologies.