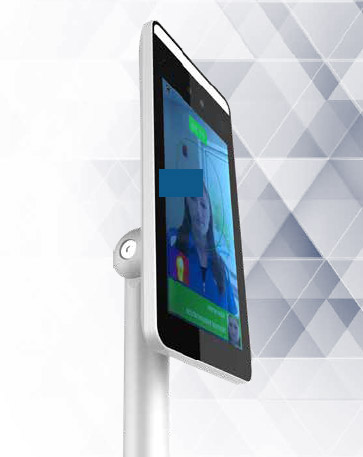 Automatic Management of Entrances for Epidemic Prevention
The FTC-1000, designed for facial recognition and temperature detection, ensures hygienic
touch-free access and health management. Quick and easy installation makes it suitable for any environment.
Management software is included for configuration and administration of devices. The terminal recognizes faces even if the user is wearing a mask (PPE). This biometric solution is designed to promote the health and safety of employees and visitors.
---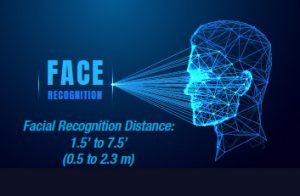 Secure and easy-to-use biometric access control and health management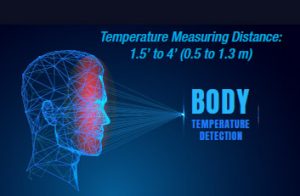 Mask detection option and temperature readings within 0.5F (0.3C) accuracy
Display: 7'' HD LCD 600 x 1024
Camera Resolution : 2 Mega Pixel (JPEG)
Face database capacity: 30,000 Face (template)
Response Speed: 200 ms
Temperature sensor: Thermopile Infrared
NDAA compliant
Feedback:
- on display
- vocal message
- email notification
Operating temperature: 50°F to 122°F (10°C to 50°C)
Power Supply (Provided): 12 VDC / 2 A
Monitor Dimension: 8.6'' W x 4.4'' H x 0.85 L'' (22.8 x 11.2 x 2.2 cm)